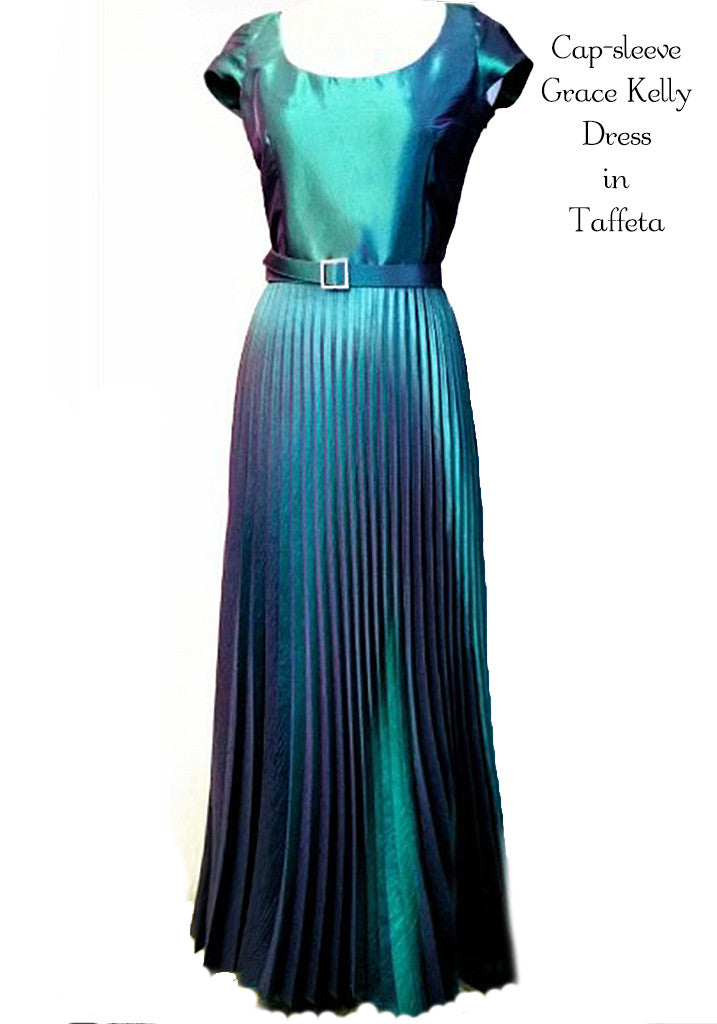 Grace Kelly Dress - Cap Sleeves
This is a custom order dress, proudly made in the USA.
Contact us for more information or to make an appointment: seavergifts@gmail.com or call: 323.653.8286
My special occasion designs have always been the core of my business and also happen to be comfortable and easy to wear. 
We offer a range of flattering and timeless silhouettes for Weddings, Red Carpet  and Gala dressing.  Bridesmaids and Mothers of the bride are our specialty.  Price quoted is a base price and may vary based on design changes, variations in fabric, trim additions and number of alterations.
The designs shown are only a sample of what I can create for you. Many silk color options are available, as well as laces, beaded fabrics and prints.