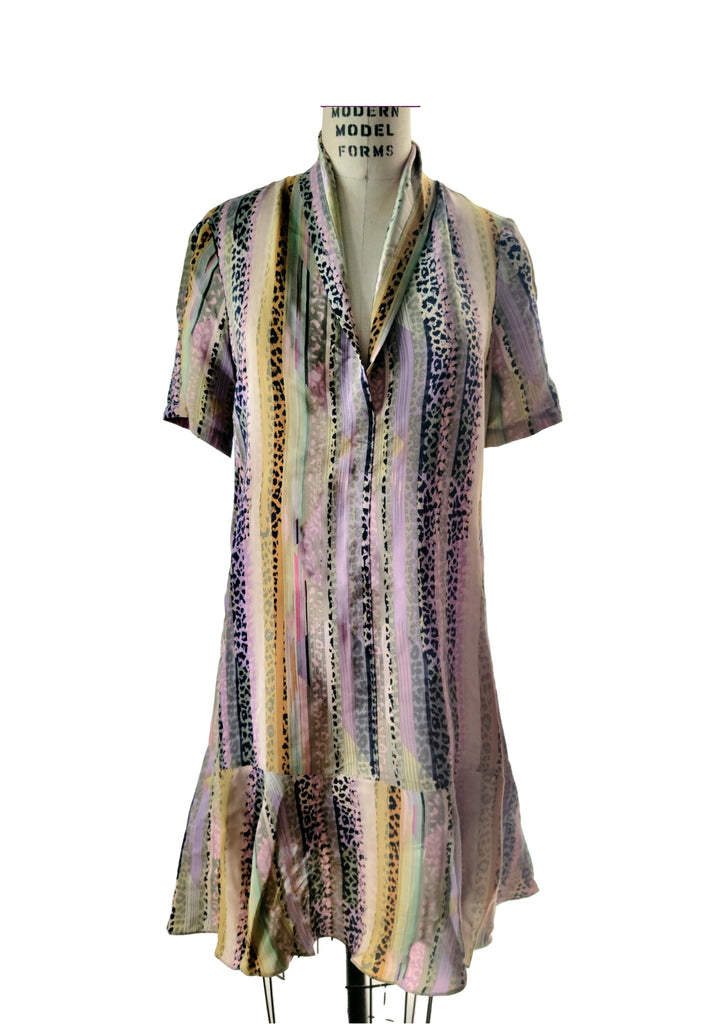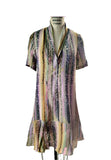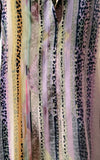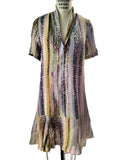 Florence Flapper dress
We only made one of these dresses as it was tranformed from a remnant of a beautiful, silk print.  One of our most popular silhouettes, both comfortable and flattering, this flapper dress is one of a kind!  The fabric is a lush, satin backed crepe --which means that the face is matte but what touches your body on the reverse side,  is a luxurious satin.
This is a wonderful. timeless pieces which can be dressed up or down and will stay in your wardrobe rotation for years to come.