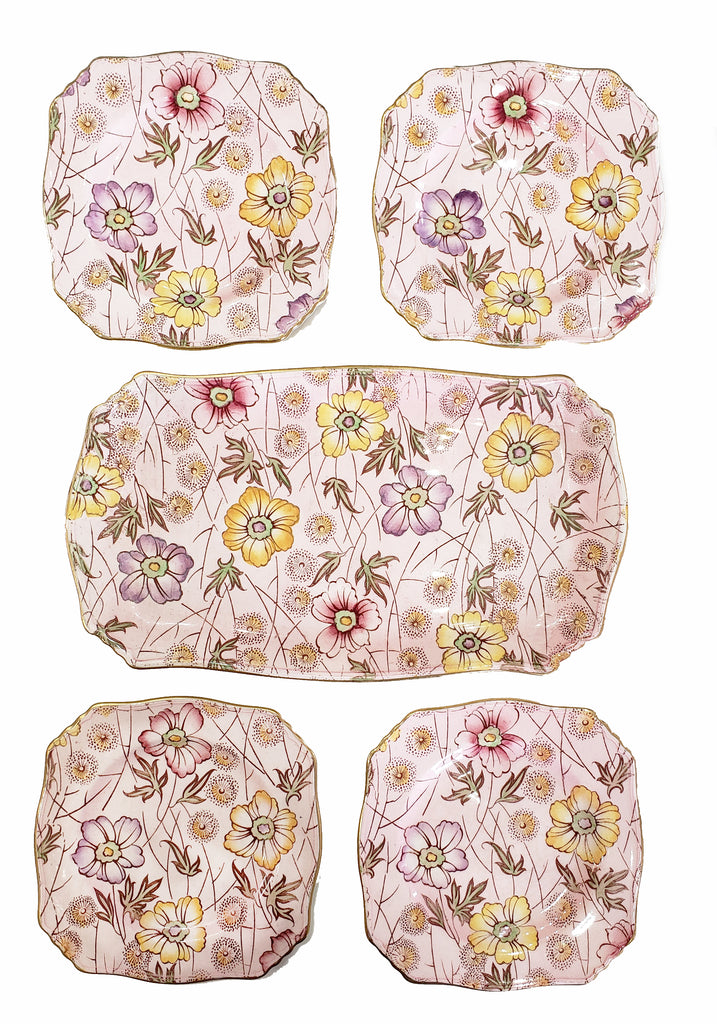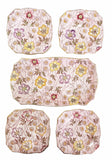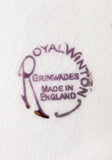 Grimwades Royal WintonTea sandwich platter and plates
Throughout the early 20th century, the renowned British ceramic company, Grimwades Royal Winton, was known for their distinctive floral designs and their signature square and rectangle shaped plates, . While there exist many examples of their ditsy flower prints on similar plates, this particular dusty pink floral pattern is quite difficult to find.  Even with a  bit of grazing only visible on the underside, this set of four plates and accompanying platter is in exceptional condition and makes it a delicious, rare find.
This would be a perfect gift for the tea lover in your circle and would also make a very special wedding gift or anniversary present.