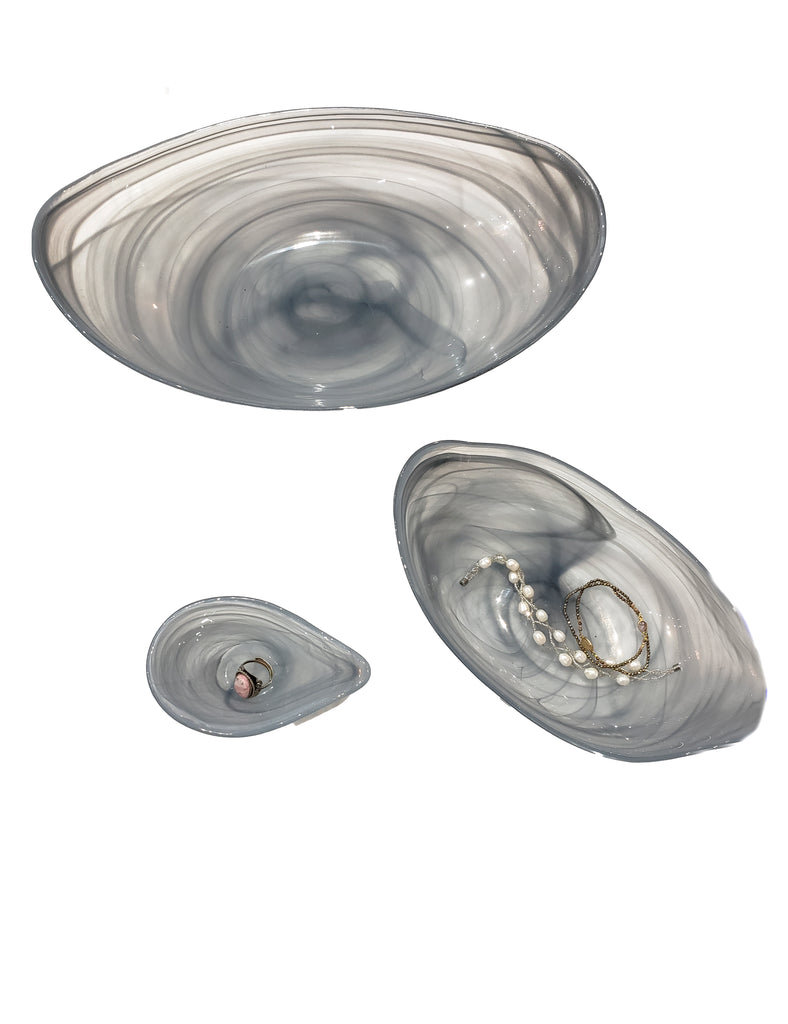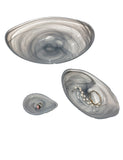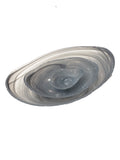 Marbleized glass serving bowls-set of 3
These graceful oval glass bowls are as useful as they are handsome and merge seamlessly with just about any style of decor. The tiny one serves nicely as a catchall for coins or jewelry --as well as nuts and olives with hors d'oeuvres.
The larger pieces work as a lovely fruit bowls or as side dishes.on the table.
A pretty choice for a holiday gift and a welcome and wonderful wedding gift or housewarming gift