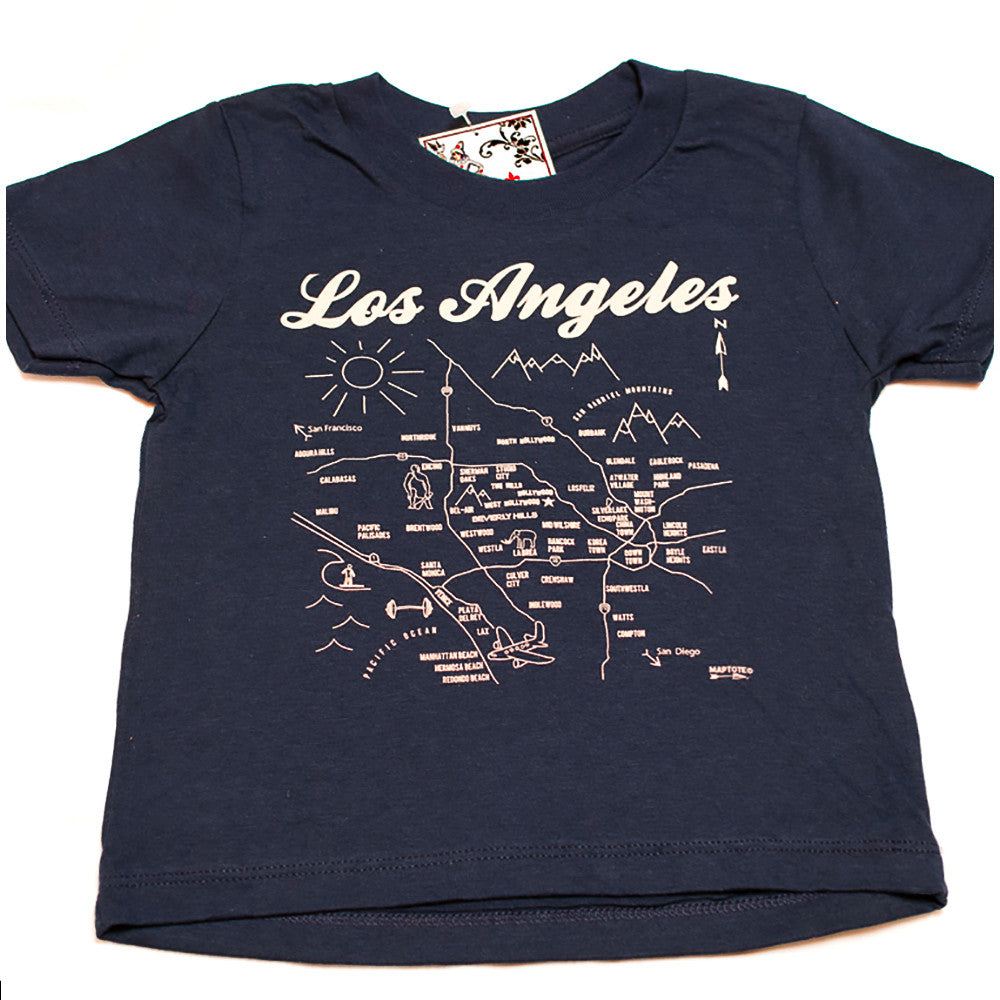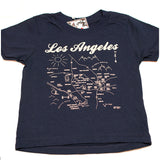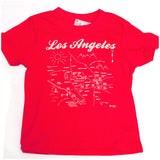 Los Angeles Map Tee
We Love LA!  We are thrilled to offer youth sizes in this popular tee exclusively here and at our shop on West 3rd Street.  You can't find sizes 8, 10 or 12 anywhere else!
These great Los Angeles Map Tees for kids feature a whimsical (yet accurate) view of the many Los Angeles areas from Silverlake to Beverly Hills, Hancock Park to Venice Beach, Malibu  and Burbank to Redondo beach and many more. 
Available in toddler sizes 2, 4, 6,  and kid sizes 8, 10 and 12 in Red and Navy.
Made in USA. 100% Cotton.