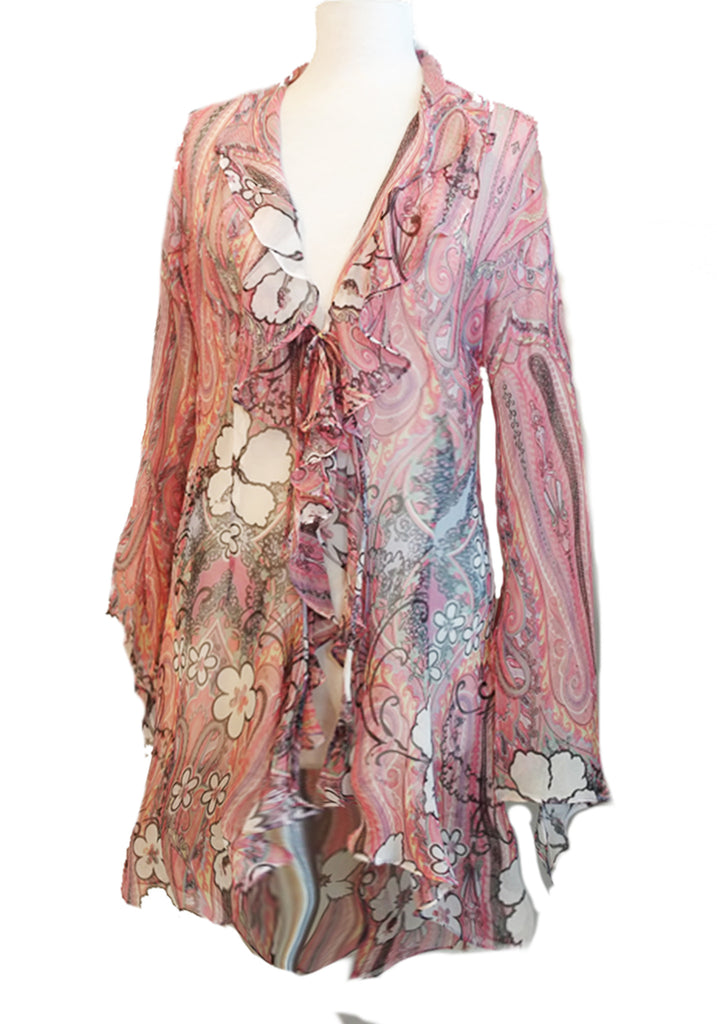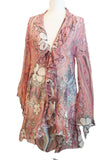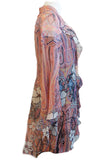 Flutter Jacket-Psychedelic Garden
My limited edition Flutter Jackets are a perfect wardrobe enhancer. A hi-low silhouette and cascading front ruffle provides Rock and Roll glam to jeans or adds an elegant flourish to a long column dress or silk pants. 
The forgiving and flattering fit allows for a range of sizes to wear this piece (up to a size 10).  
Contact us for more information about how to custom make this style for you in your favorite silk fabric -- or let us show you the prints we have available.
Made in Los Angeles of 100% Silk.