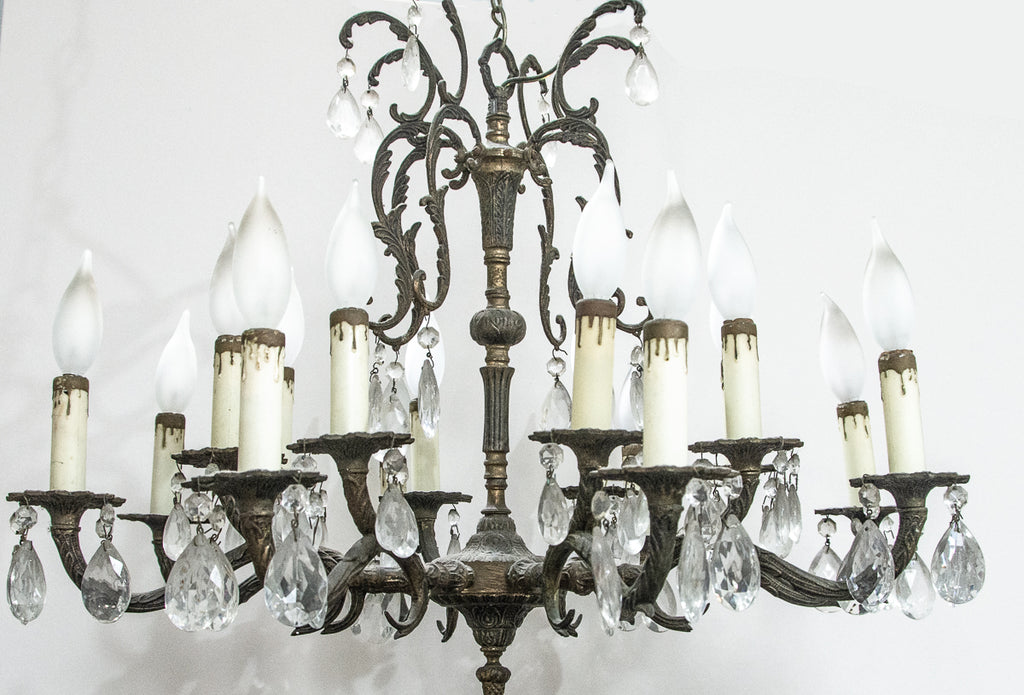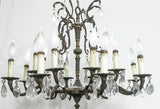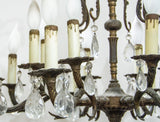 Grand Vintage Chandelier
This beautiful, French style vintage chandelier will bring grandeur to any room with its graceful, curved, branch arms and 2 sizes of dangling crystals. This majestic, home decor jewel accommodates a generous 16 bulbs -- which is a rare amount and hard to find.
This elegant Hollywood Regency, style mid-century piece is in good original condition with some imperfections
Brass and crystal
24"wide x 19' high
Price includes insurance and shipping to addresses within the United States, excluding Alaska and Hawaii.
A note: As there are so many crystals on this piece, it's easy to miss that there are a few missing -- which you you may want to fill in, if you choose