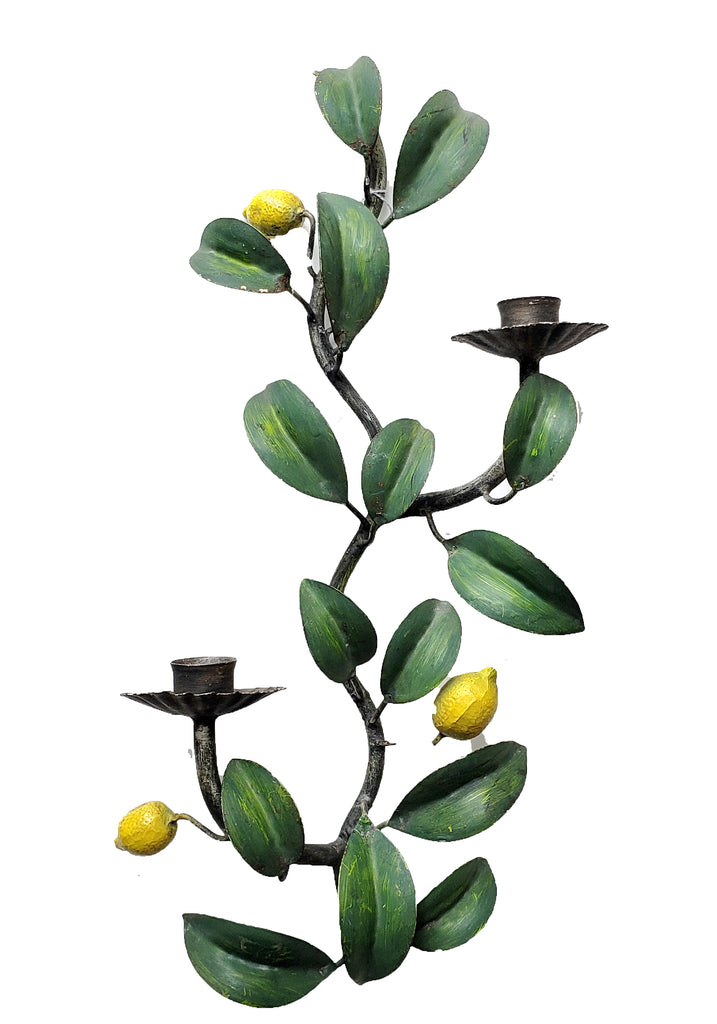 Italian Lemon Branch Candle Sconce
A beautifully crafted lemon branch sconce to add add stylish,Tuscan flair to a patio wall.
This graceful, yet sturdy, painted metal piece is a vintage treasure I scored many years ago when I was traveling in Italy.
It measures approximately 18"  tall x 8" across at the widest point, with a metal loop discretely integrated in the design to accommodate a nail or screw.