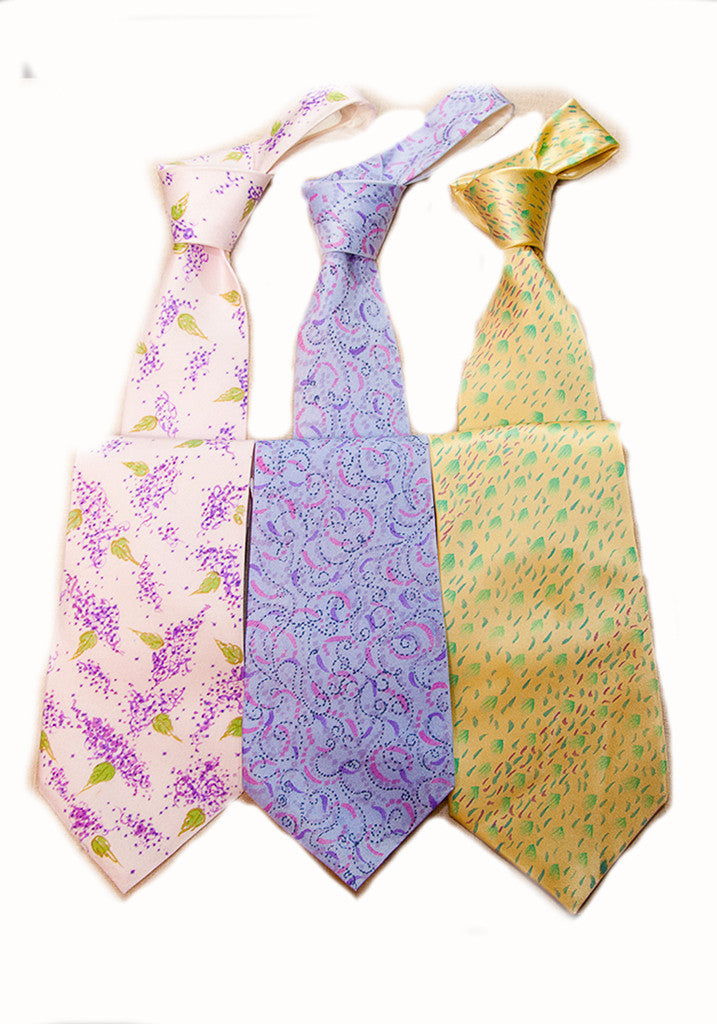 Nathalie Seaver Hand Painted Ties
Available by custom order only, these elegant, 100% silk ties are Individually painted in her Los Angeles studio and available in a variety of colors and patterns.
The samples pictured here, represent only a few of Nathalie's orginal designs.
Contact us with your special order request. Usually shipped  witin 4 weeks.