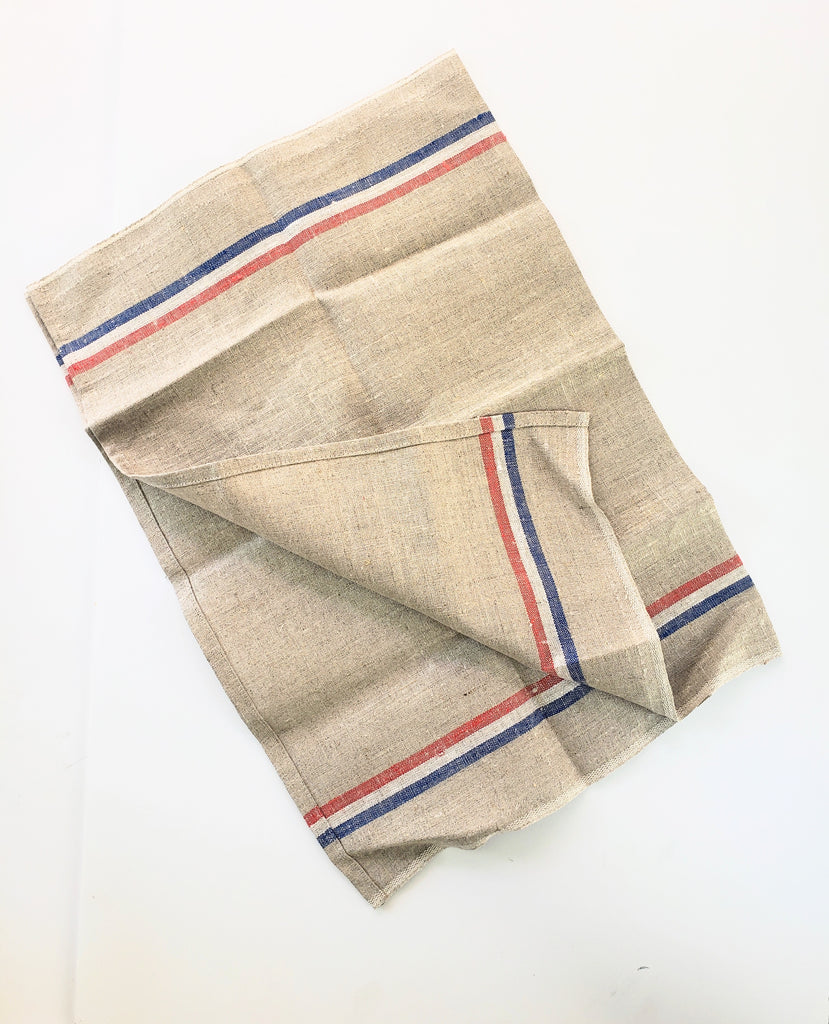 Rustic-Linen dish Towel with red white and blue stripe
One of the oldest mills in France makes these rustic beauties for your kitchen or dinner table, as a luxurious napkin or placemat.
A set of two beautifully crafted, natural linen dishtowels with bleu-blanc-rouge woven into the fabric. A wonderful hostess gift for your favorite francophile
Material100% Belgian Linen
18" x 26.5" Machine wash at mild temperatures. Line dry. Medium iron if needed.