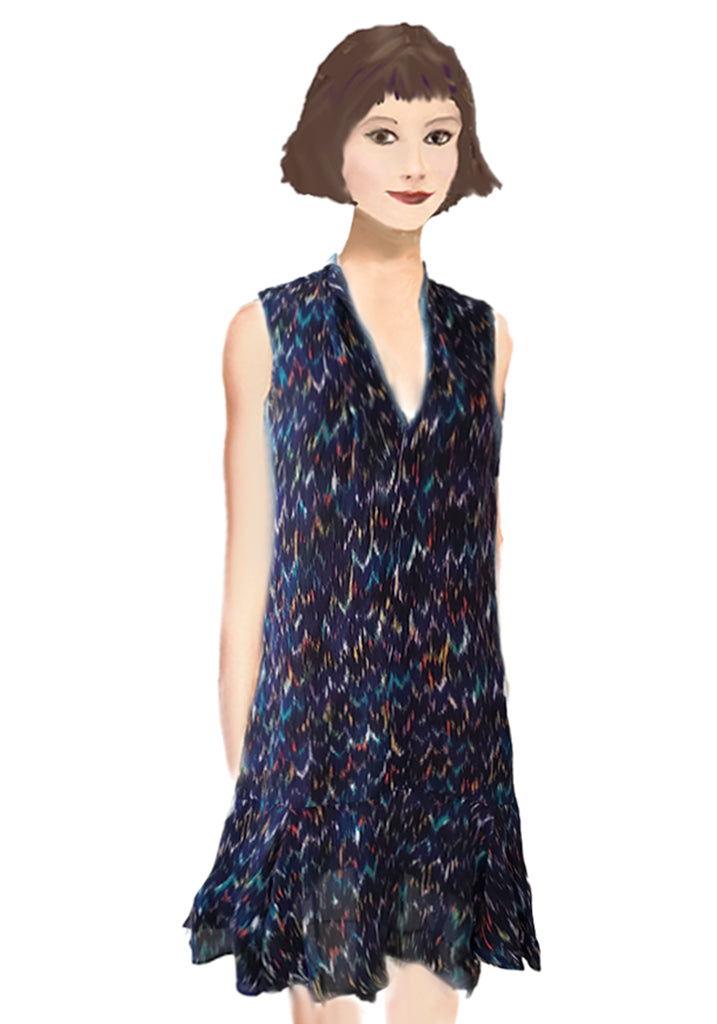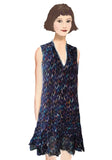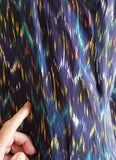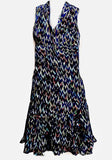 Flapper Dress- Rainbow Zig-zag
Our longtime customer favorite, the French style flapper dress is back in a pretty, buttery soft, washed silk (yes, that means you can wash it, without it shrinking).
A dark navy ground with a multi colored pattern, makes this easy to wear with all sorts of jackets, sweaters and shoes. The dark ground of this print makes it a cinch to wear to work or play.
We've been eco-chic ever since we started our design company -- and before it was considered cool.  We upcycle fabric remnants which have been discarded by other companies.  Instead of going to a landfill, we transform these smaller quantities of material into flattering, limited edition wardrobe pieces to keep in your closet as trusted standbys